Diamond Stars was machine quilted in December, however the binding wasn't completed until January making this my first finish for 2021.
This is one of my favorite quilts from 2020 and is now hanging next to my quilting frame.  I like the unusual star and the rainbow colors.
While finishing the binding on Diamond Stars, the next quilt was coming off the frame.
Both of these quilts were machine quilted with monofilament thread.  With such high contrast, monofilament is my go-to thread color.
And now that it is January, I started a new piecing project – Twelve Moons.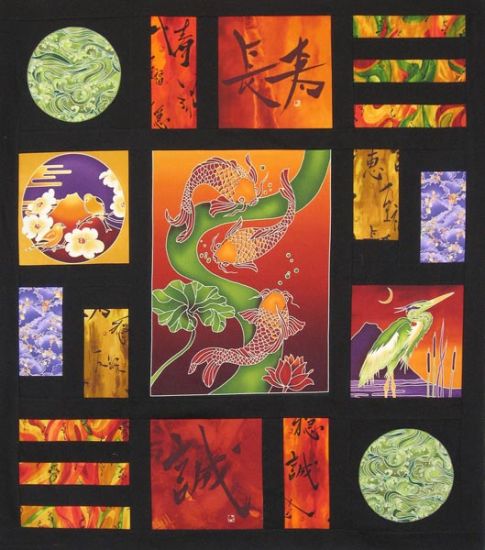 Since 2021 is the year of curves, this project is perfect with two circles.  Even though the pattern says to applique the circles, I am going to piece them instead.
My fat quarter bundle included two panels – one in green/gold colors & one in green/blue colors.  I combined the blocks that I liked the best to make my quilt top.
Making the fabric choices was the hardest part of this project since the sewing was easy.  The above picture shows the progress that I made on Saturday.  Today I plan to finish the top and stitch the binding on the J7 quilt.  What do you have planned for your Sunday?
Have a good quilty week,
Marlene