Thirty days into the new year and no fabric bought.  I wonder how long this streak will last especially with online fabric stores tempting me with sales & new fabric lines.
The last two mini projects on my January goal list are completed tops.  I made design changes from the original pattern for Party of Nine and Midnight.
This is the Party of Nine wall-hanging as designed by Kim Diehl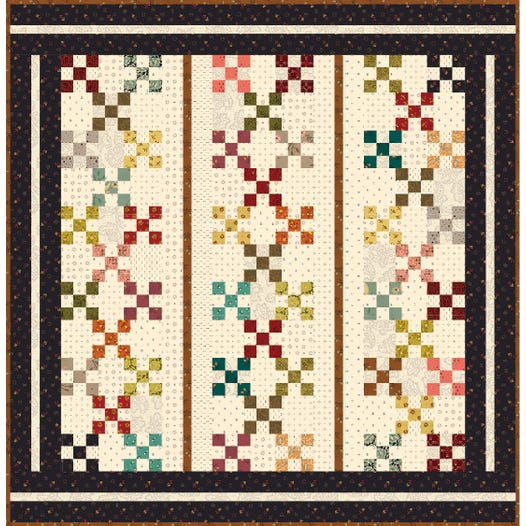 and this is my version.  I am very pleased with my changes.
The center strips dividing the 9-patches are narrower, I added an inner border and changed the border layout.    Surprisingly my version (30″ x 32″) is very close in size to the original pattern (30 1/2″ x 31 3/4″).
The biggest change I made to the MIdnight pattern is to the gray stars in the triangle units.  The directions said to make four gray stars and then attach the 2 HST to make a flying geese (as shown below).   It seemed like a lot of work for the star points to be cut off on two sides.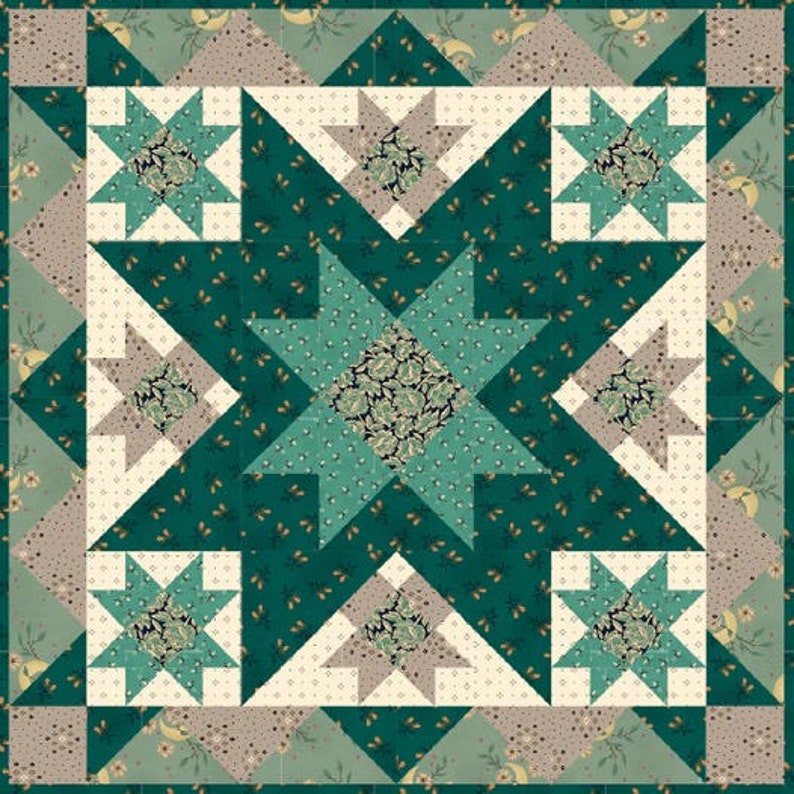 My first thought was to make the center only without the star points, however that idea didn't quite work out.
Now it was on to Plan B – was it Plan D or E? – which was much better.
Even though the center of the stars is on-point and the center of the gray squares is straight, the whole top is much more pleasing.
January goal was met, so now it is time to start thinking about February's baby quilts.
Stay warm and happy quilting
Marlene